Publish date: 10 August 2023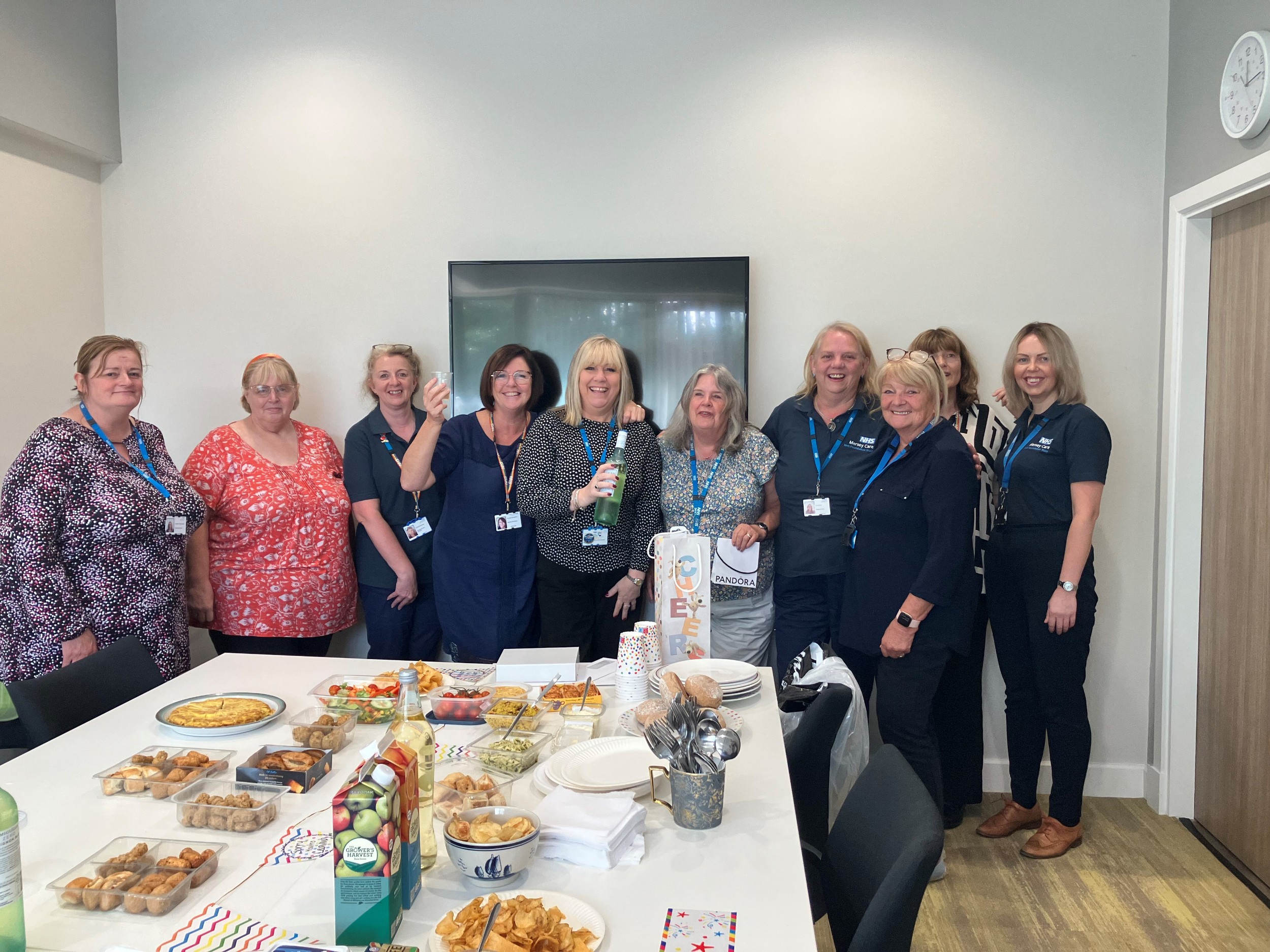 Congratulations to Chris Blundell, Medical Secretary at Hartley Hospital, who retires this week after 47 years of NHS Service.
Chris started her 47 year NHS career in 1976, in finance and then moved on to work as a nedical secretary in Ormskirk Hospital.
Following her return from maternity leave, she joined the learning disabilities team in 1996 on a part time basis until 2017, working in Greaves Hall Hospital and later the Hesketh Centre in Southport.
Chris then joined the older peoples community mental health yeam in 2017, based at the Boothroyd Unit until the service relocated to the newly built Hartley Hospital in 2019.
Chris is looking forward to spending time with her husband and three sons, travelling around the country in their camper van as well as continuing with her weekly fitness regime at her local health club.
All Chris's friends and colleagues past and present wish her the very best on her well earned retirement.