Publish date: 26 July 2023
As a result of the former Dragons Den Scheme, funded by Mersey Cares charity, a garden was put in at Longmoor House and the staff and patients love it!
Staff at the charity are visiting projects funded by the former Dragons Den Scheme to understand the impact it has had.
Joanne Watson, Senior Charity Fundraising Manager said the gardens at Longmoor House are 'a therapeutic green space for patients, staff and families to reconnect'.
The gardens were put in place following COVID-19. The outdoor space was not originally fit for purpose so a bid was put in for new gardens. The charity funded a staff and patients garden at Longmoor House. The two gardens now benefit over 200 patients, staff, family and friends each week.
Patients include those out of acute but still require reablement, rehabilitation for complex medical conditions – working towards recovery to go home.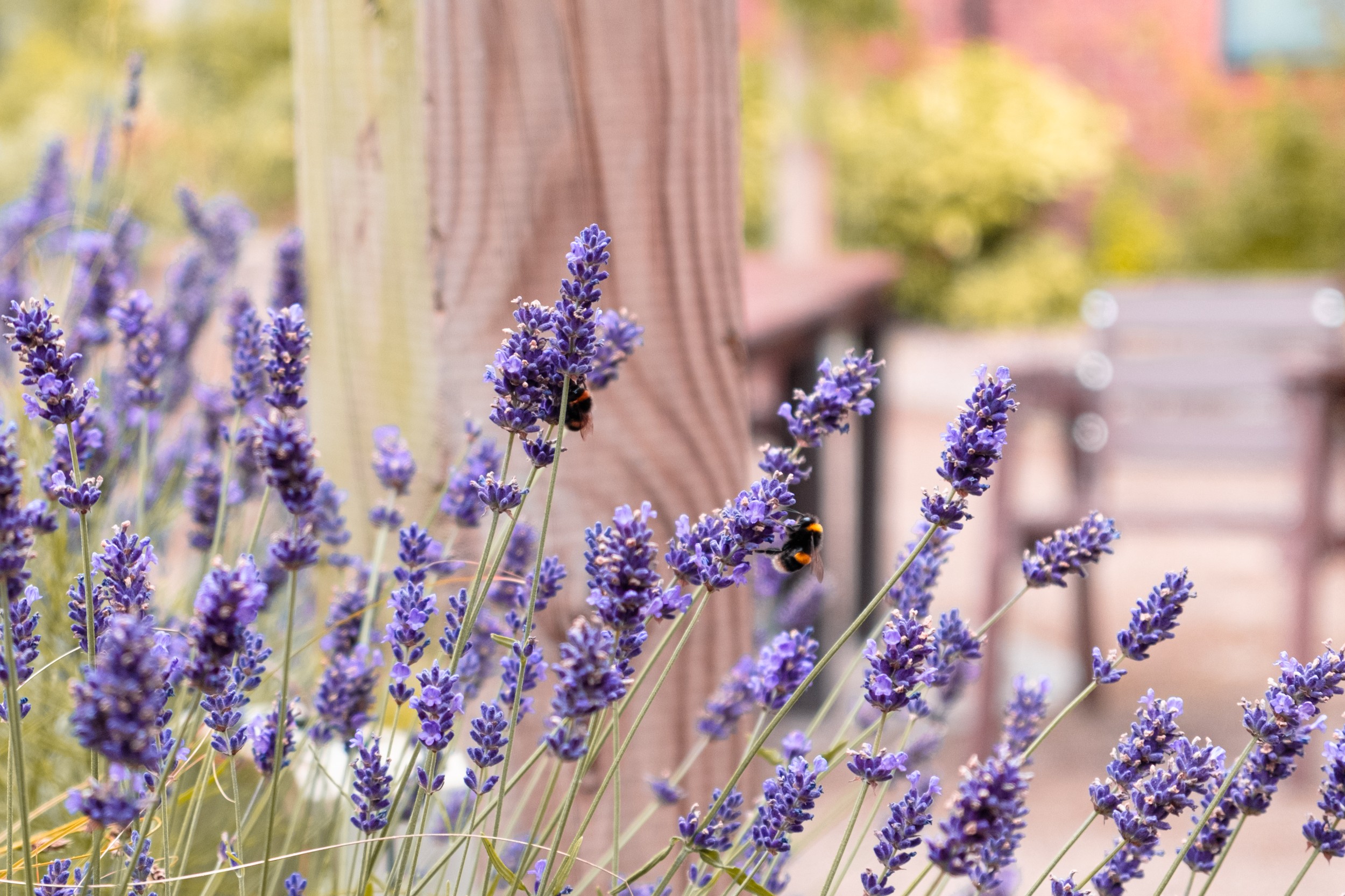 The gardens host various herbs including sage, rosemary and lavendar and various fruit trees including cherry, pear and apple to amplify senses around the gardens.
Emma Evans, Matron at Longmoor House said:
"Staff and patients spend time at the gardens together - it's provided a lovely space in summer for patients to get a little bit of normality out of the ward environment; to get some fresh air and clarity"
"We have patients who have got issues around dementia and mental health issues - to stay in one ward or one room is difficult, so this provides an extra therapeutic space to reconnect"
"It's set up they can get a nice coffee - sometimes get bite to eat or an afternoon tea".
MC Magazine
Our smiling volunteer, Louise Lamkin was pictured in the gardens in the latest edition of our magazine.