Publish date: 19 July 2023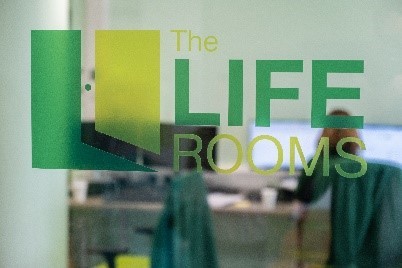 Last weekend's open day at The Life Rooms in High Secure was a huge success.
The service opened to patients in the last couple of months and 12 carers we in attendance.
The feedback has been positive to Steve, Rowena, Gary and the team for the event and to the catering team for the food too.
One carer, who gave permission for her comments to be shared, said: "It was really good having the Life Rooms model of care explained. It was a fabulous experience being shown around the venue. I really enjoyed being there. I got a lot out of the visit. This is marvellous forward thinking of investing in people, it is seeing the patient as a human being and not the sum total of a diagnosis or a severe mental illness."
Well done on a great day!