Health Education England and the Reading Agency have crowd-sourced a list of uplifting, resources for NHS staff.
The books include fiction, poetry and self-help guides. The full suite of, which also include digital resources, were recommended by NHS people for NHS Ideal for boosting your mood.
Books can be borrowed from the Library at Hollins Park and anyone can access the poems, podcasts and videos online at their leisure via any computer or mobile device.
​​​​​​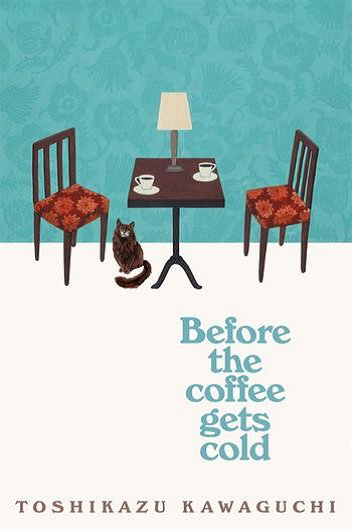 ​​​​​​​
​​​​​​​
​​​​​​​
​​​​​​​​​​​​​
Love in Colour by Bolu Babalola
​​​​​​​"…Engages all the senses and lifts the reader right out of their everyday setting" NHS Librarian
The Boy, the Mole, the Fox and the Horse by Charlie Mackesey
"Beautiful, heart-warming and soothes the soul. It makes you realise life is good." Senior Staff Nurse
Three Things About Elsie by Joanna Cannon
"This book….is a poignant reminder that 'even the smallest life can leave the loudest echo" GP
Before the Coffee Gets Cold by Toshikazu Kawaguchi
"Brilliant book about a Japanese café where you can travel back in time, beautiful story!" NHS Intensive Care Team
"Although there are some sad or difficult moments in the story, it is all about human connection and finding the things that bring the sparkle to your life" NHS Quality Improvement team
Where the Crawdads Sing by Delia Owens
"Beautiful writing – a really moving and interesting story. Some lovely detail about wildlife and the power to cope in very difficult circumstances" Urgent Care Sister
The Salt Path by Raynor Winn
"Life-affirming…a testament to strength when everything is against you and life seems at its very worse. It is about rediscovering what is important…a book that helps me put things into perspective" Community Nurse
"Short accessible stories which made me laugh out loud" Doctor
The Lost Spells by Robert Macfarlane and Jackie Morris
"This is a stunningly beautiful book. The paintings are just gorgeous, and the writing is too. A soothing love letter to nature" NHS Improvement team
Happiness FM by Mary Dickins
"The writing is so witty….Treat yourself to this, it'll definitely brighten your day." NHS Clinical Coder
You can use at your leisure via your usual device or computer.

Soundscapes for Well Being – Virtual soundscapes of nature and music from the BBC. "Made me feel calm and connected to nature when I was staying inside."
​​​​​​​
​​​​​​​​​​​​​​​​​​​​​​​​​​​​​​​​​​​​​​​​​​​​​​​​​​​​​​​​Music For Well-being – Music playlists for different moods from the Recovery College Online.

​​​​​​​​​​​​​​​​​​​​​​​​​​​​Your Mind Plan – A five question interactive quiz to get top tips and advice from Public Health England. "I liked the digestible tips."
​​​​​​​​​​​​​​
Yoga Pilates – YouTube – This introductory Pilates course by the NHS is made up of extremely gentle and slow placed classes.
You can use at your leisure via your usual device or player.
Nothing Much Happens – Bedtime stories for adults, to aid relaxation. "It has really helped me when I feel anxious or I am finding it difficult to fall asleep."

Desert Island Discs – Vascular and war surgeon David Nott. "When I am having a bad day… I put this podcast on and it reminds me why I do this job and gives me a little bit of hope to carry on."

Happy Place – Fearne Cotton speaks to guests about life, love, loss and everything in between. "Positive ways to find joy every day."

Don't Tell Me The Score – What can sport teach us about life and how best to live it?
Download these recommended Apps from the Apple app store or Google Play store.
Seek – Identify wildlife, plants and fungi, and learn about the organisms all around you. "It really helps you slow down and become much more connected to nature."

Headspace – Learn meditation and mindfulness techniques and create the right conditions for a more restful night. "The App is helpful to have a structured way to take some time out."

One You Couch to 5K – Easy-to-follow programme, perfect for those new to running and who need some support and motivation.

One You Easy Meals – You'll find delicious, easy meal ideas if you're ever short of inspiration.

Tingles – Tingles offers audio and visual relaxation guides.

Motivation – Daily quotes and positive reminders on topics, such as self esteem, relationships and dealing with stress.

Sleepio – Overcome poor sleep using evidence-based cognitive and behavioural skills. "I'd suffered with insomnia for years until I started using Sleepio."

Liberate Meditation – Offers meditations and sessions, curated by the ethnic minority community, for colleagues in the ethnic minority community. Sign up for free with your NHS email